Who doesn't love a good pink lip. Pink lips are my favourite however I find that with my skin tone lighter pinks can make me look a little washed out. If you more olive/brown or darker skin tones the key is to use lip gloss or have a more shimmery pink. Matte pinks/nudes don't really work well. For me the following three are what work best.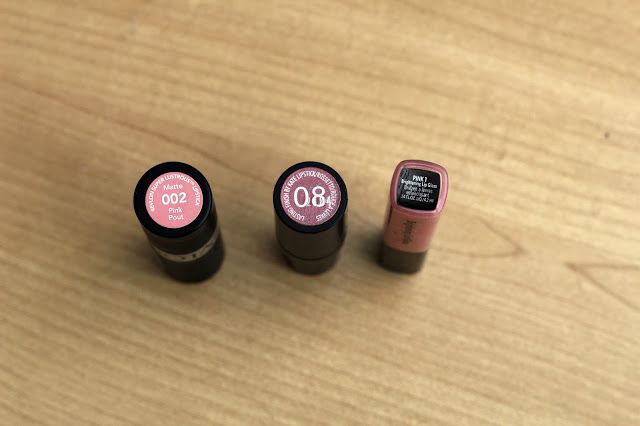 Revlon Lipstick Pink Pout
A matte soft baby pink. I wish I could wear this colour alone because it is such a beautiful pink but it makes me look a little washed out. Applies smoothly but can be a little drying at times.


Rimmel Kate Moss Lipstick number 8
This was my favourite lipstick for a long time and I still love it. The colour is a dusty rose and the formula is beautiful silky and smooth.


Bobbi Brown Brightening Lipgloss Pink 1
This is my current favourite lip gloss. I have had this for a long time now but I seemed to have forgotten all about it. It's your typical lip gloss in the formula and can be quite sticky but I find this wears down after a while. What I love about it is the pale pink glossy colour but also that it lasts a long time. It doesn't wear off easily after eating and drinking.
Method
Apply Revlon Pink pout as a base, (this works especially for those with pigmented lips)
Apply a nice layer of Rimmel's Kate Moss lipstick number 8 over it. This will give a nice rose pink colour and then top that off with the Bobbi Brown Lip Gloss and
viola
!!
I know it seems a lot of work but I haven't found an all in one lip product that gives me this look.